1'st Fully Automatic AI Product Photo Enhancer For E-commerce Sellers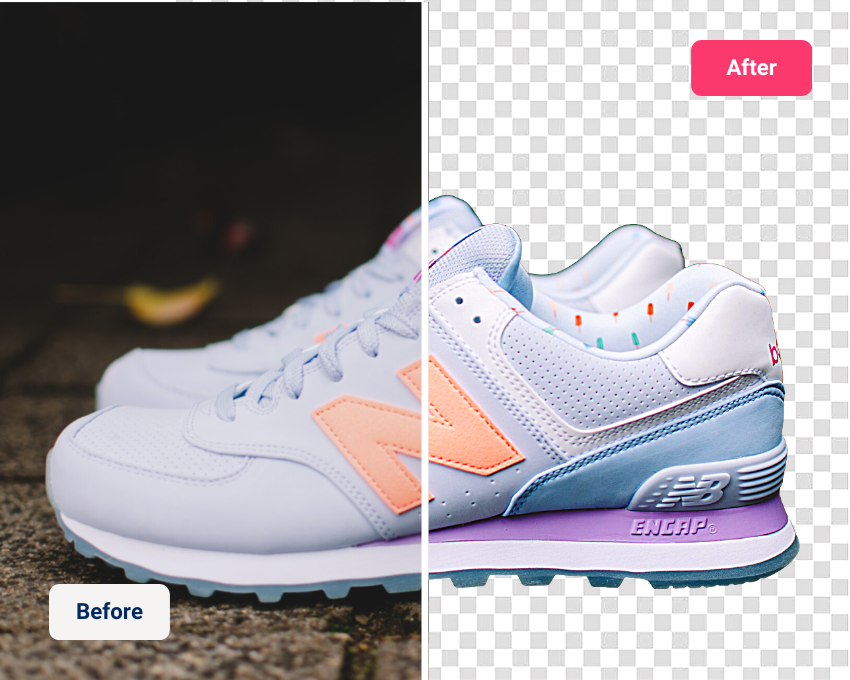 If you're an e-commerce seller, you know how important product photography is. Not only does it help draw in potential buyers, but it's also an integral part of the customer journey. The right images can increase sales and boost conversions.
Enter Packshot Pro -1'st Fully Automatic AI Tool for image enhancements. This revolutionary app uses artificial intelligence to optimize product photography for any online marketplace with stunning accuracy.
Read this article to find out more about this incredible tool and how it can take your business to the next level.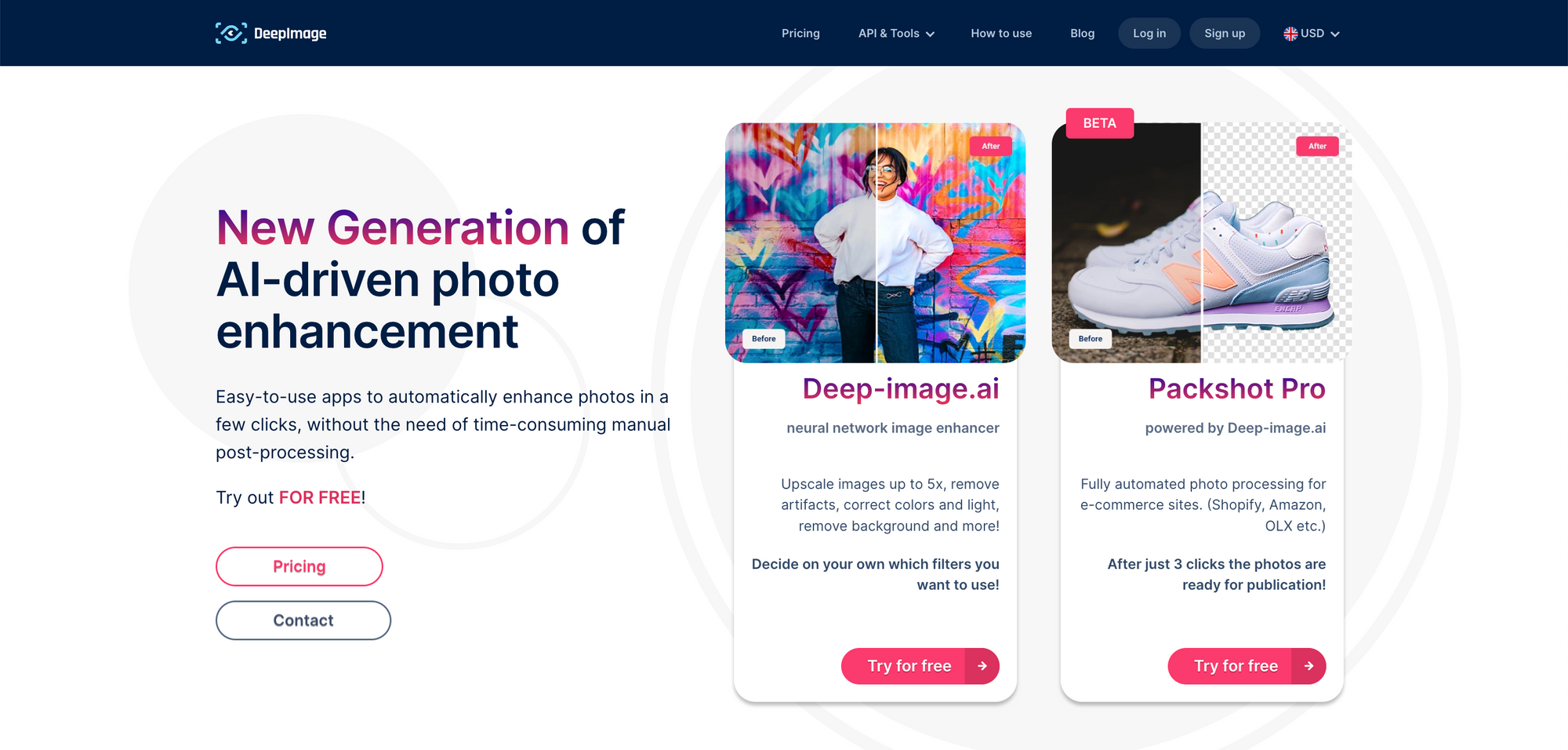 What is Packshot Pro?
A technology startup - Deep-image.ai - has introduced a new tool to revolutionize e-commerce photography.
The launch of the application took place on 01.02.2023. and is available in public beta version, but is already fully accessible to e-commerce professionals.
Packshot Pro is a powerful but easy-to-use product photography optimization application for e-commerce sellers for any online marketplace. It uses artificial intelligence to enhance product photos and make them look more professional.
App is a product of Deep-image.ai application. It is powered by the same algorithms, but it has been 100% optimized for e-commerce.
How Packshot Pro works?
Packshot Pro allows you to prepare images specifically for the requirements of each platform. With 3 clicks, it allows you to get optimized and corrected photos for several e-commerce platforms at once!
Packshot Pro is the perfect tool for busy e-commerce sellers who want to make sure their product photos look their best. With just a few clicks, Packshot Pro dramatically improves the quality of your photos, giving you an edge over the competition in your online marketplace.
Whether you sell on Amazon, eBay or your own website, our AI-powered tools will help you get the most out of your products.
The Packshot Pro app is available at: https://deep-image.ai/app/ecommerce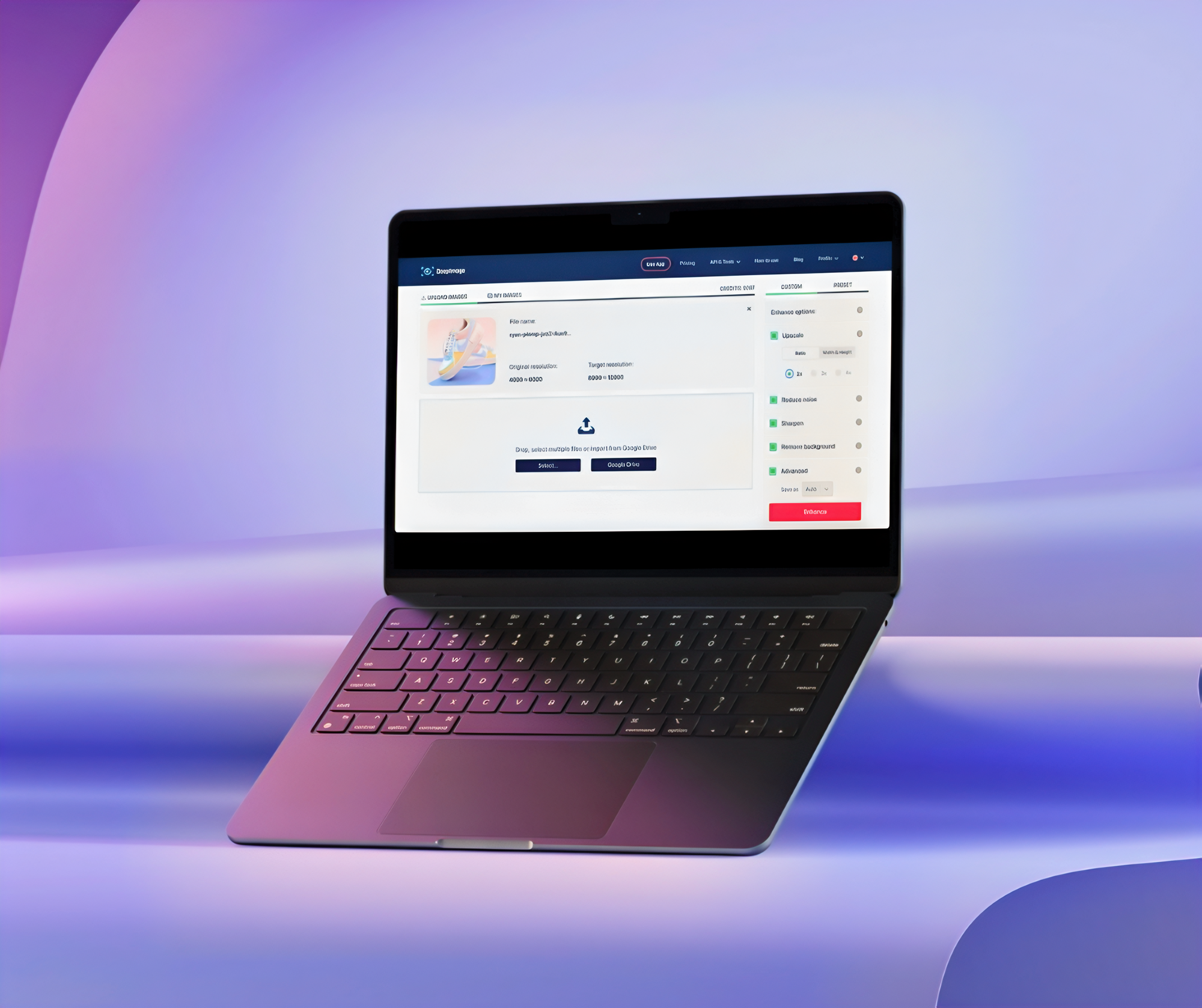 Features of Packshot Pro
Packshot Pro allows you to automatically improve the professional quality of your product photos for any online marketplace, bringing your online store to life and getting more sales.
Packshot Pro prepares product images according to the image requirements of specific e-commerce platforms, such as Amazon, Shopify, OLX, eBay, Walmart and others.
Here are some of the key features of Packshot Pro:
background removal
resizing images
object cropping
improving file weight
improving light and color
batch processing
4x upscaling
Packshot Pro functionality is also available through the API. In the developer docs guide you will find a comprehensive description of all API functions and image-processing operations with examples.
If you have any questions about the new application or would like to know the possibility of business cooperation, feel free to contact at - support@deep-image.ai!
How to use Packshot Pro
It's very simple! You have to make just a 3 steps:
Choose the platform
Choose the platform for which you would like to enhance the photos. You can choose more than 1 platform to prepare photos for several marketplaces at once!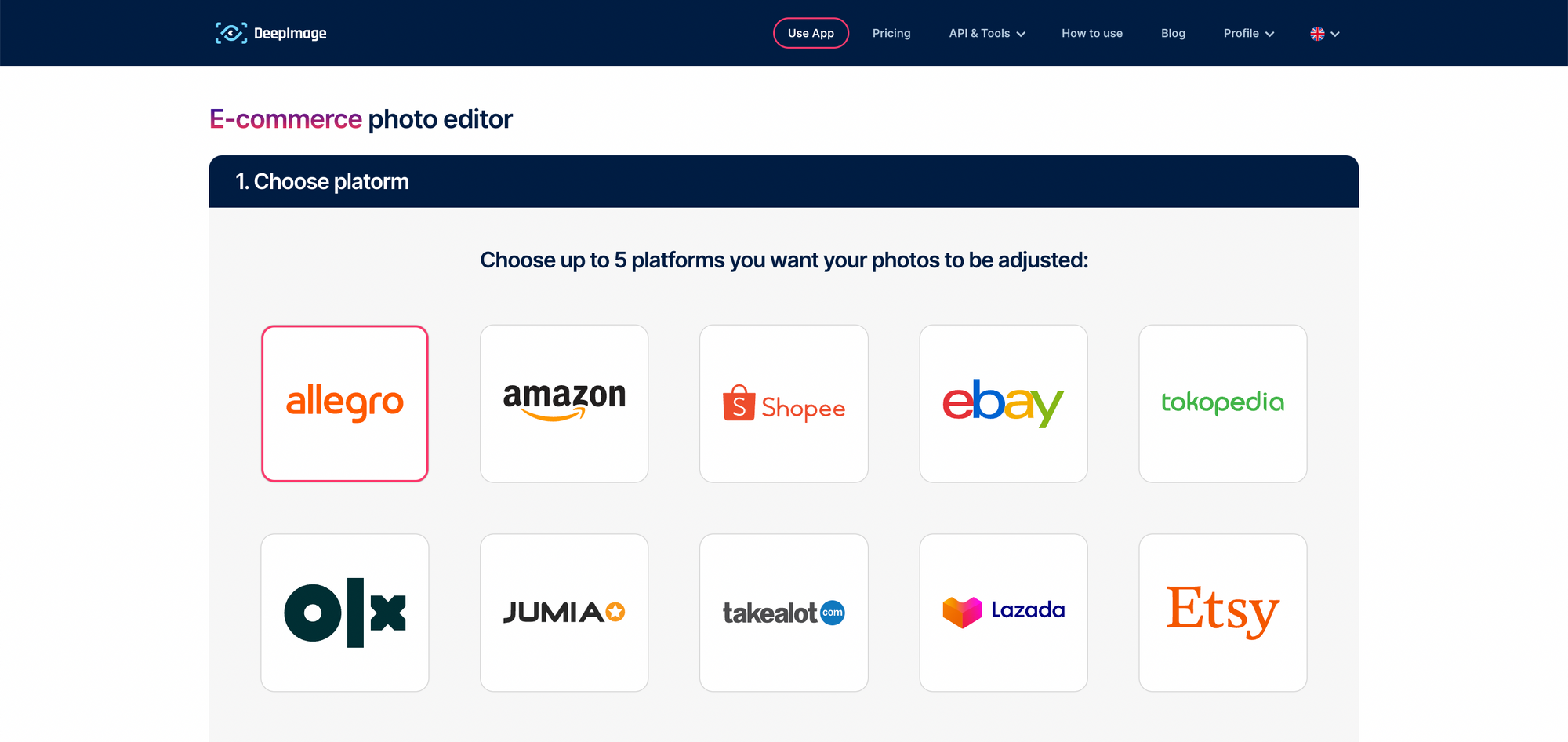 2. Enhance your photos

Upload your photos from your computer or Google Drive. Select the cover photo. You can additionally choose to enhance color and light. Photos will be customized according to platform requirements.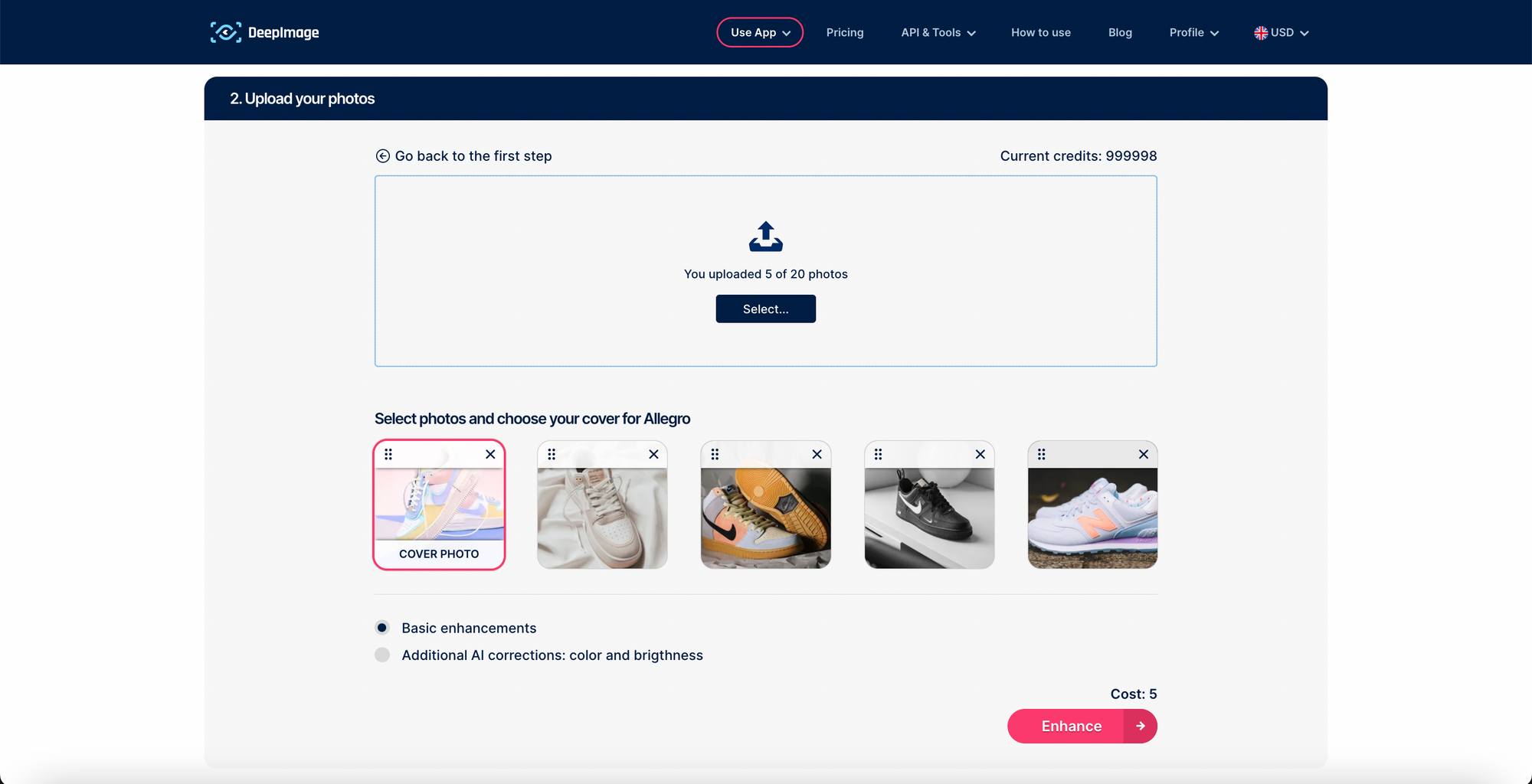 3. Download ready photos

Our highly trained AI makes the changes to the image accordingly, delivering a high-quality product photo in seconds. Download the edited photo in high resolution and use it on your store, website or online marketplace.

Revolution of e-commerce photography thanks to Packshot Pro
The app uses a combination of machine learning and artificial intelligence to improve product photos, including removing background clutter, optimizing brightness and contrast, and resizing the photo with the addition of an object frame.
This means retailers can spend less time editing photos and more time selling their products. Now it will be easier and faster to create high-quality photos for your products.
By optimizing their time with Packshot Pro, e-commerce sellers will be able to place more ads in less time and earn more from selling products online.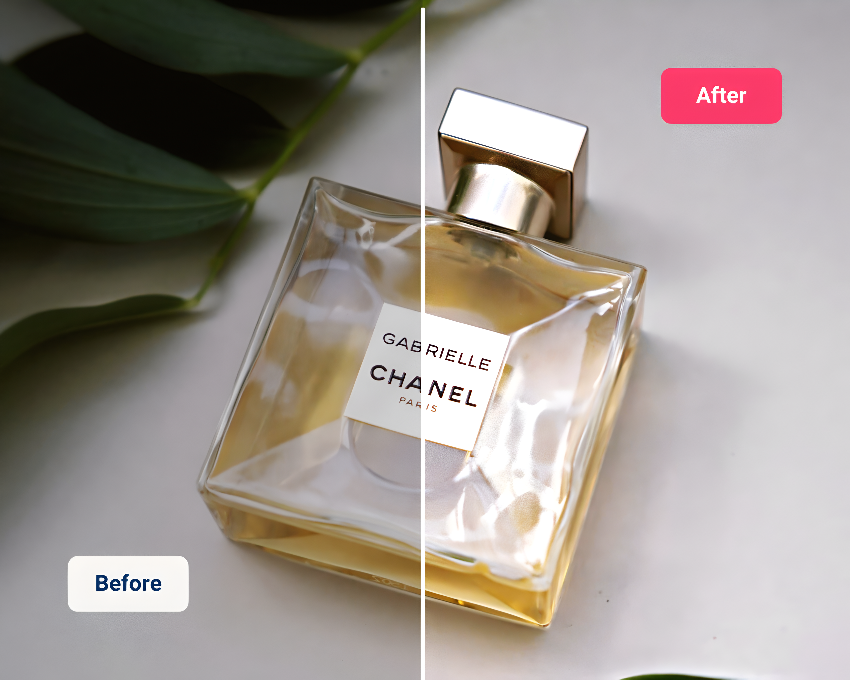 Benefits of using Packshot Pro
Packshot Pro offers many benefits for e-commerce sellers, including:
1. Fully automatic image optimization - Packshot Pro's AI technology automatically enhances product photos for better results on any online marketplace.
2. Easy to use - The app is designed for easy use, even for those with no prior experience in product photography or photo editing.
3. Affordable - Packshot Pro is one of the most affordable options for optimizing product photos for e-commerce sellers.
4. Powerful features - In addition to fully automatic image optimization, Packshot Pro offers a number of powerful features, such as batch processing and image cropping, that can help e-commerce sellers save time and achieve better results with their product photos.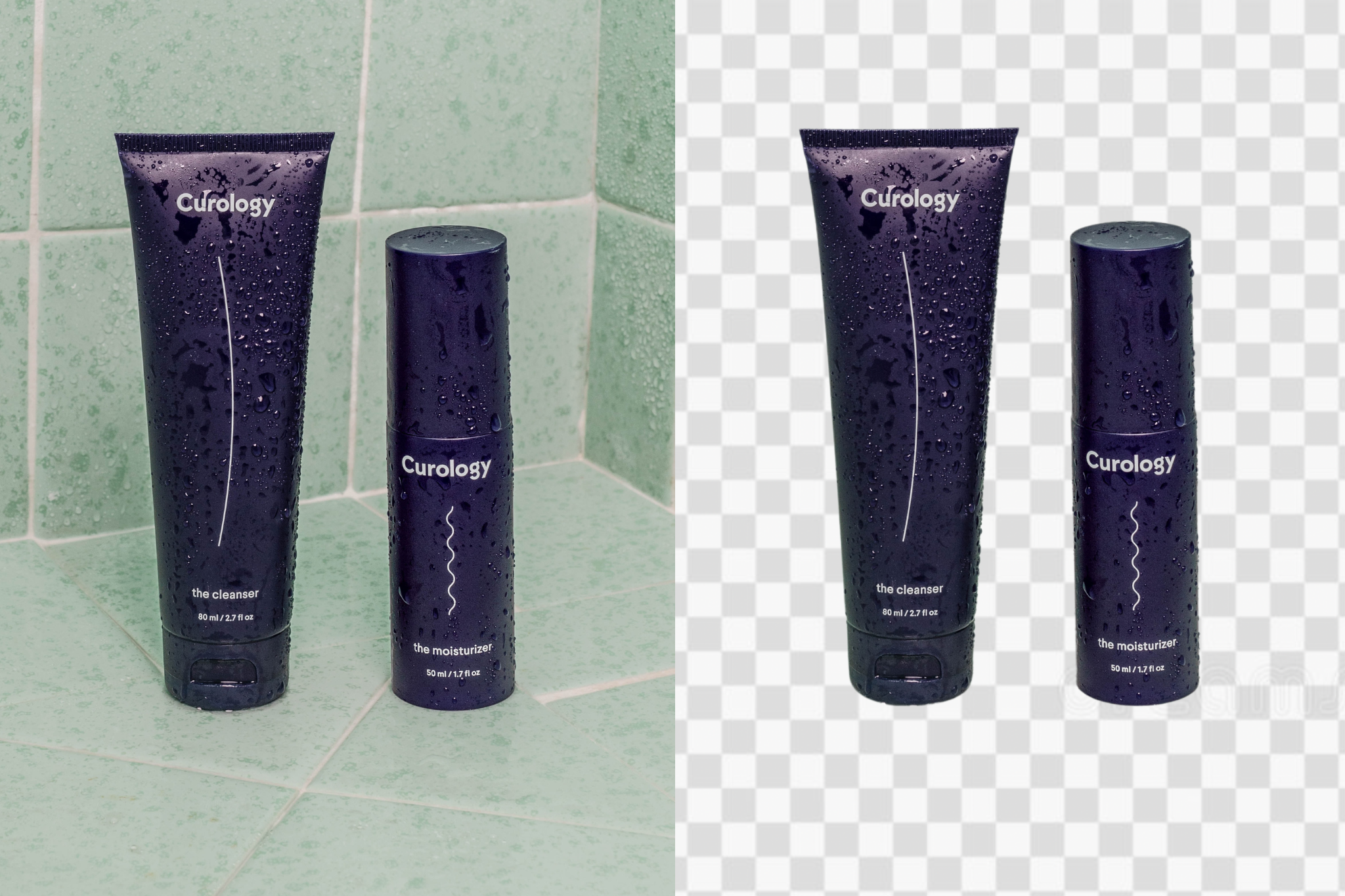 Conclusion
Packshot Pro is a powerful and easy-to-use tool that can help e-commerce sellers optimize their product photography quickly and easily.
AI helps make image enhancements automatic, giving you the chance to focus on scaling your business without having to worry about photo editing.
Whether you are selling on Amazon, eBay or any other online marketplace, Packshot Pro has got you covered with its range of features that can be tailored for every situation.
Try it out today and experience the power of automation in product photography!