Adobe Launches 'Firefly' - AI Model for Art Generation! Find Out About Copyright and Development Plans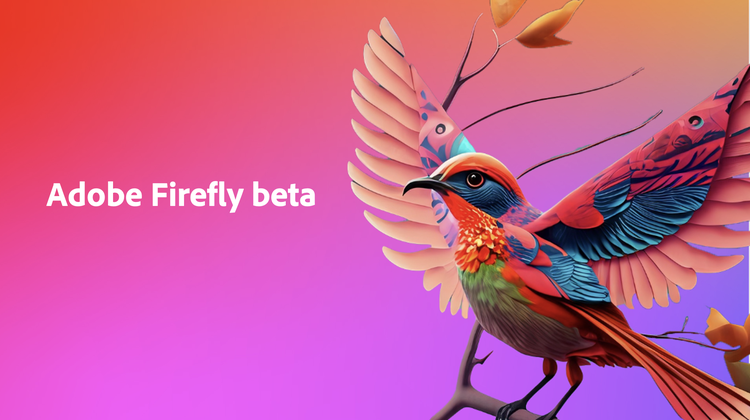 Get ready to see the creative world set ablaze with Adobe's latest launch! The software giant has just introduced a revolutionary AI model that promises to change the way we approach art generation.
On Tuesday, Adobe launched Firefly, an artificial intelligence tool that lets users quickly edit images with commands.
It's an expansion of the generative AI tools Adobe introduced in Photoshop, Express and Lightroom during its annual Max conference last year, which let users create and edit objects, composites and effects by simply describing them.
So let's explore this exciting development and discover how it can help you unleash your inner Firefly!
What is Adobe Firefly?
Adobe's new Firefly tool is a creative AI model that can generate art based on user input. The user first inputs a rough sketch or photo, and Firefly then generates a realistic piece of art based on the input.
The user can then tweak the generated art to their liking, and save it as a digital file. As well as basic text-to-image conversion, Adobe's Firefly model can apply different styles and textures to lettering and fonts based on user-supplied descriptions.
A beta version of Firefly focuses on tools for 2D artists, such as illustrators, concept artists, and graphic designers.
Currently, in beta and without firm pricing (Adobe says firm pricing will come soon), Firefly offers a single model for generating images and text effects from descriptions.
With a text prompt, the model will soon be able to create content across Adobe apps, including Express, Photoshop, Illustrator, and Adobe Experience Manager, using hundreds of millions of photos.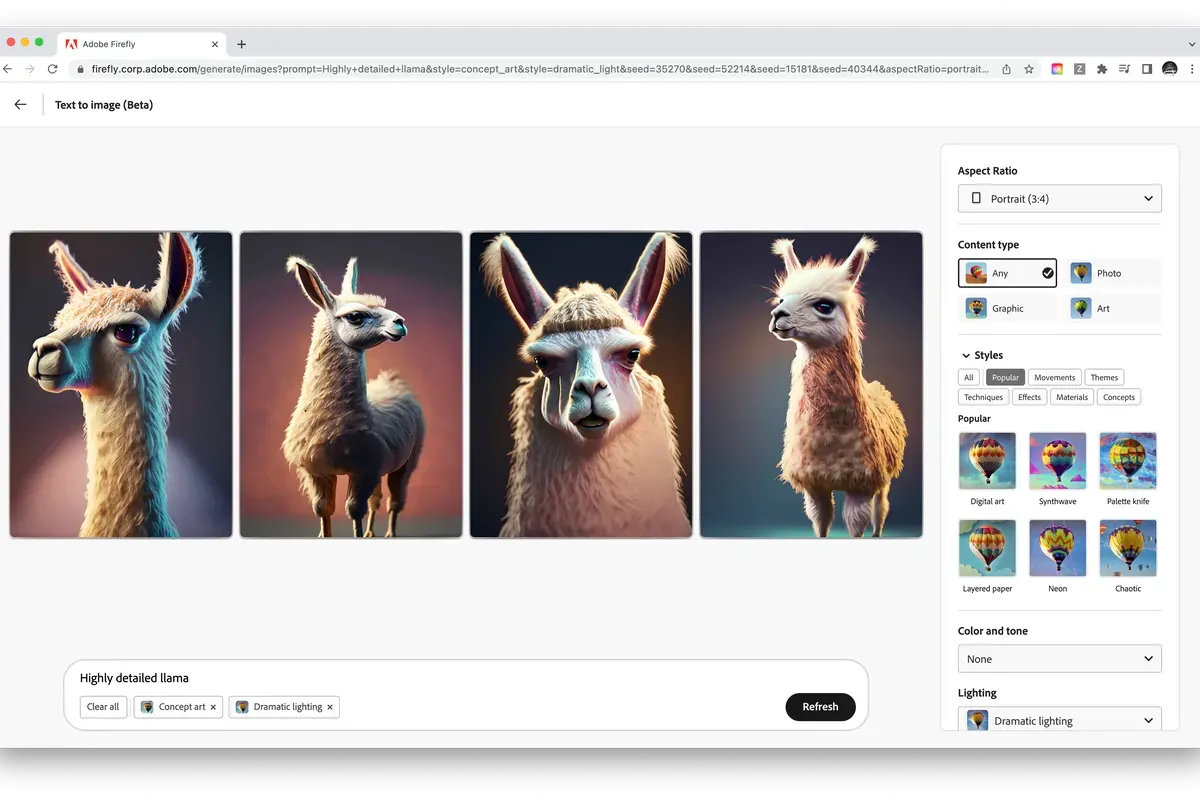 How does it work?
Adobe is working towards making AI tools simpler than many of its rivals. Rather than having to type in convoluted descriptors to design an image, it included pre-set options for art styles, illumination and size ratio that gives more detail than Canvas offers.
Besides, you'll be able to apply these effects to an already-created image instead of needing to generate a new one each time you want to modify the effect. (You can still enter customized choices if you wish.) The text effect tool functions similarly, with built-in alternatives for the volume of the effect and the color of the background.

To use the model, Adobe users select an input image, choose a style, and then let Firefly generate a unique piece of art based on the inputs. The results can be tweaked and customized as desired.
Adobe's investment in models has enabled them to ensure Firefly produces a range of images that fairly represent different cultures and ethnicities, while minimizing the chances of it producing harmful content.
As they said, they continually update Firefly to make sure its outputs are accurate, and users can provide feedback in case they come across biased results or have ideas to improve testing and development processes.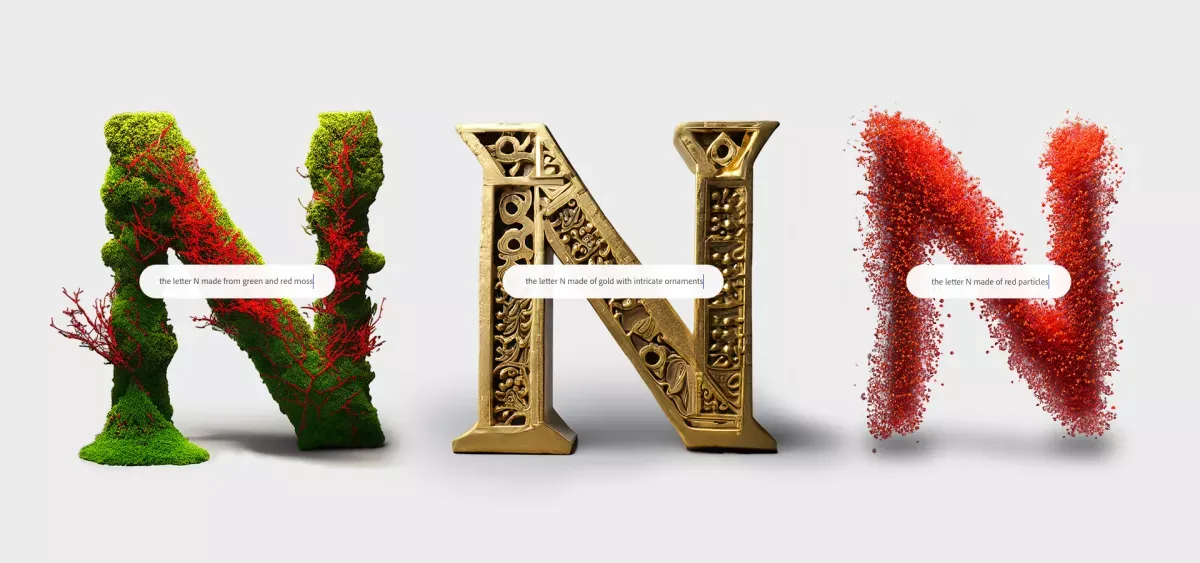 Plans for further development
These generative tools will be built into Adobe's apps and services in the future. Photoshop will generate out paintings based on hand-drawn sketches; Illustrator will generate vector variations based on hand-drawn sketches; and Premiere will let you color grade or restyle images based on a simple image prompt.
So far, Adobe has only released Firefly to a limited number of users as part of a beta program. However, it plans to make the model available to all Creative Cloud users in the near future.
Adobe planing to create a new Photoshop feature which will allow artists to teach the system their own personal style. This could be problematic, as it leaves open the possibility of someone stealing another's work.
Adobe is currently exploring how they can address this; one suggestion has been to compare uploaded images with material on Behance - an art-sharing social network owned by Adobe - but nothing has yet been finalised.
Additionally, Adobe is developing AI-based 3D tools and text-based video editing. Adobe's promo video indicates that its 3D tools are more geared towards generating material and style variants for 3D models than full text-to-3D capabilities recently announced by Shutterstock.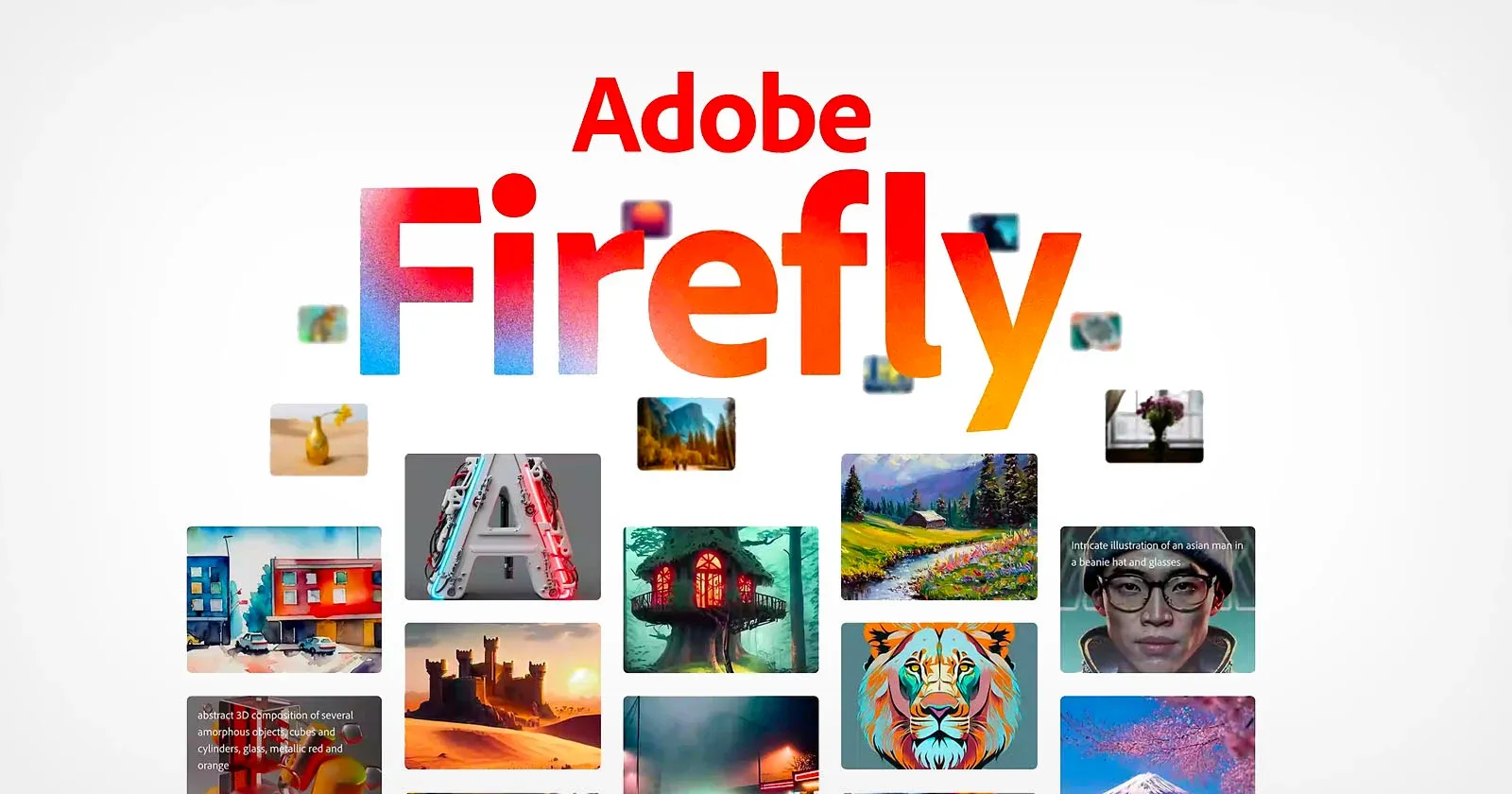 Copyrights
Recently, artificial intelligence has gotten a lot of attention. Some are amazed at how far the technology has come, while others are concerned about how it will affect the workforce. There are also legal concerns regarding the new technology's need for regulations, restrictions, and copyright issues.
As of the latest federal guidance, AI art's copyright status isn't clearly defined in the U.S. After initially rejecting copyrights for images created by Midjourney, the U.S. Copyright Office said copyright protection will "depend on the circumstances" — in particular, "how the AI tool operates and how it was used to create the final work."
Adobe is one of the few companies willing to share what data it uses to train its models. In Adobe's view, all images fed into its models are either out of copyright, licensed for training, or in Adobe Stock, which Alexandru Costin (VP of generative AI and Sensei at Adobe) says Adobe has the legal rights to use.
By doing so, Adobe's system is supposed to avoid pissing off artists and make it more brand-safe. However, Adobe's belief is that adding "creative input" to an AI-generated image should be sufficient for a creator to obtain a copyright.
Conclusion
Adobe's Firefly is an impressive creative AI model that is designed to help users generate art in a more efficient and optimized way. It has the potential to revolutionize how we create art, making it easier and faster than ever before.
With its ability to learn from user interactions, the possibilities of what can be created are endless. We look forward to seeing all the incredible artwork that comes out of this new AI model!