6 Photo Requirements for Taobao - Automatic AI Photo Enhancement
For businesses that are serious about selling products on Taobao, the requirement for photos is paramount. Taobao has a strict set of photo requirements to be met to list and sell products online.
Taobao, one of the world's largest online marketplaces, has long been a preferred destination for shoppers looking for favorable deals. However, in order to provide customers with the best possible buying experience, sellers must meet certain photo requirements.
In this post, we will discuss Taobao's 6 photo requirements for sellers. We will also provide tips on meeting these standards and creating better-quality photos to attract more buyers and increase sales on Taobao.
These tips will help you create visually appealing images that adhere to Taobao's guidelines, making your product pages stand out from the crowd.
Sellers can meet these requirements automatically by using automatic image processing tools that use artificial intelligence.
What is Taobao?
Taobao is one of the world's largest online marketplaces, founded in 2003 by Alibaba Group. Taobao connects buyers and sellers worldwide, with over 800 million active users and 10 million new listings added daily.
On Taobao, you can find almost anything you can imagine at very competitive prices.

The platform provides services such as online payments, escrow services, product reviews, customer service and logistics. Taobao also offers a wide range of products, from clothes to electronics to furniture.

It is one of the most popular e-commerce sites in China and has gained a following globally, with many international shoppers purchasing products from Taobao.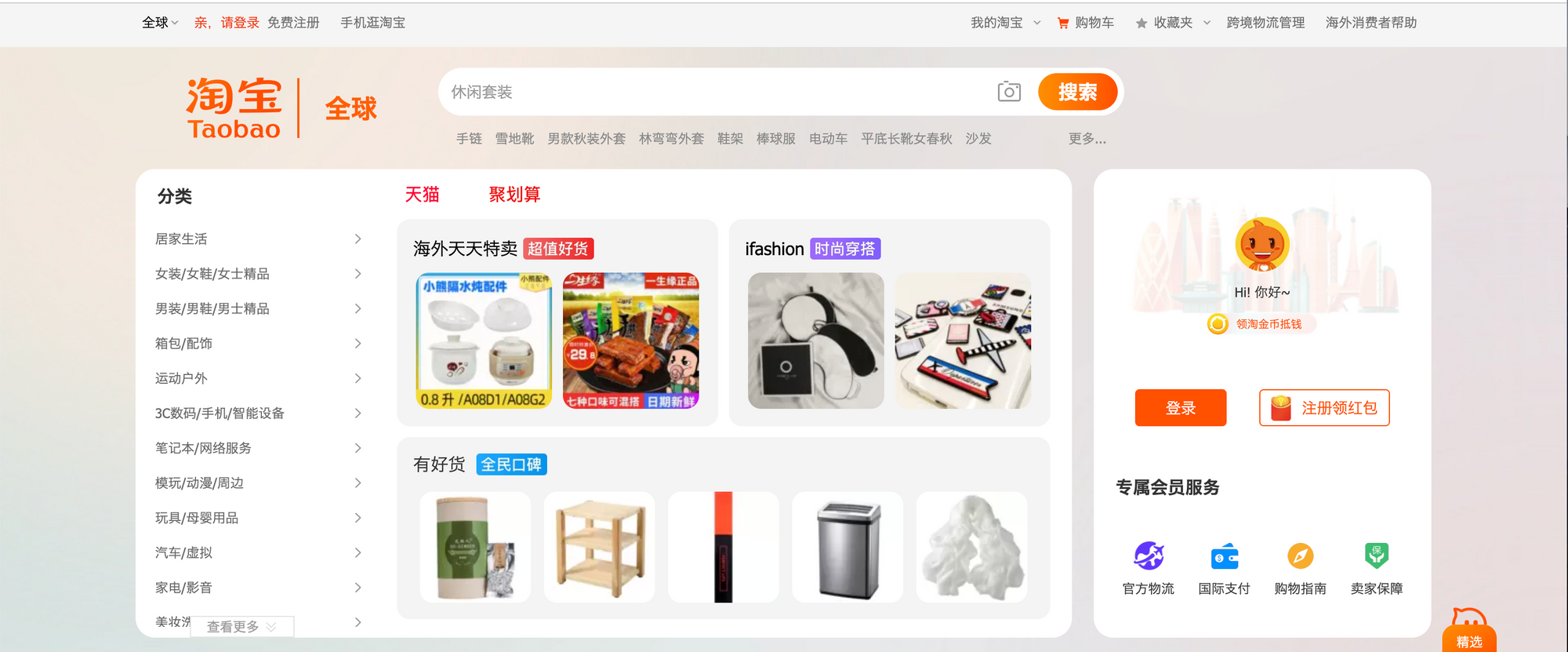 What are the requirements for photos?
In order to ensure that your photos are of the highest quality and will be enhanced by the Automatic AI Photo Enhancement tool, there are a few requirements that must be met:
Photos must be in JPG or PNG format.
The minimum photo size is 90x90 Px, 180x180 Px, 1000x1000 Px
The maximum photo size is 10 MB.
The minimum photo size is 2MB
Photos must have a resolution of 300 dpi or higher.
Photos should not contain any text, logos, or watermarks.
How can take better photos for Taobao?
Whether you're shooting for your own blog or website, or hoping to get your work featured on the Taobao website or social media channels, it's important to understand their photo requirements.
When submitting photos to Taobao, it's important to remember that they are looking for high-quality and stylish images. They want photos that capture the latest trends and show off the products in the best light possible.
With that in mind, here are a few tips for taking better photos for Taobao:
Use natural lighting:

When shooting fashion photos, it's always best to use natural light whenever possible. This will help ensure that your photos have a soft, flattering quality. If you're shooting indoors, try to position your subject near a window so that they are bathed in natural light.
2. Pay attention to composition:

Composition is key when taking any photo, but it's especially important when shooting fashion photos. Make sure that your subject is well-centered in the frame and that you're making use of leading lines, depth of field, and other techniques to draw the viewer's eye into the image.

3. Use post-processing:

Even if your camera has a great sensor, there is still room for improvement when it comes to post-processing your photos. Use programs like Deep-image.ai or Packshot Pro to adjust colors, correct exposure problems, remove distractions from the background, and more.
Utilize AI photo enhancement: Artificial intelligence (AI) is revolutionizing the world of digital photography by providing photographers with powerful tools for automatically enhancing their photos.
Packshot Pro - Automatic photo adjustment and enhancement
If you're a professional photographer, or even if you take a lot of pictures, you know that sometimes your photos don't always turn out perfect. Whether it's because of lighting, angle or something else, there are times when your photos could use a little help.
That's where Packshot Pro in.
Packshot Pro is an AI-powered photo enhancement and adjustment tool optimized for e-commerce that can automatically enhance your photos with just a few clicks.
This platform automatically frames and trims photos for the photo requirements of various platforms.
In addition, with Packshot Pro you can quickly and easily adjust the brightness, contrast, color, sharpness and other parameters of your photos to make them look their best.
So whether you're a professional photographer or someone who takes a lot of photos, Packshot Pro can help you take better photos and improve and enhance the ones you already have.
You can read more about Packshot Pro in the press release - https://deep-image.ai/blog/1st-fully-automatic-ai-product-photo-enhancer-for-e-commerce-sellers/.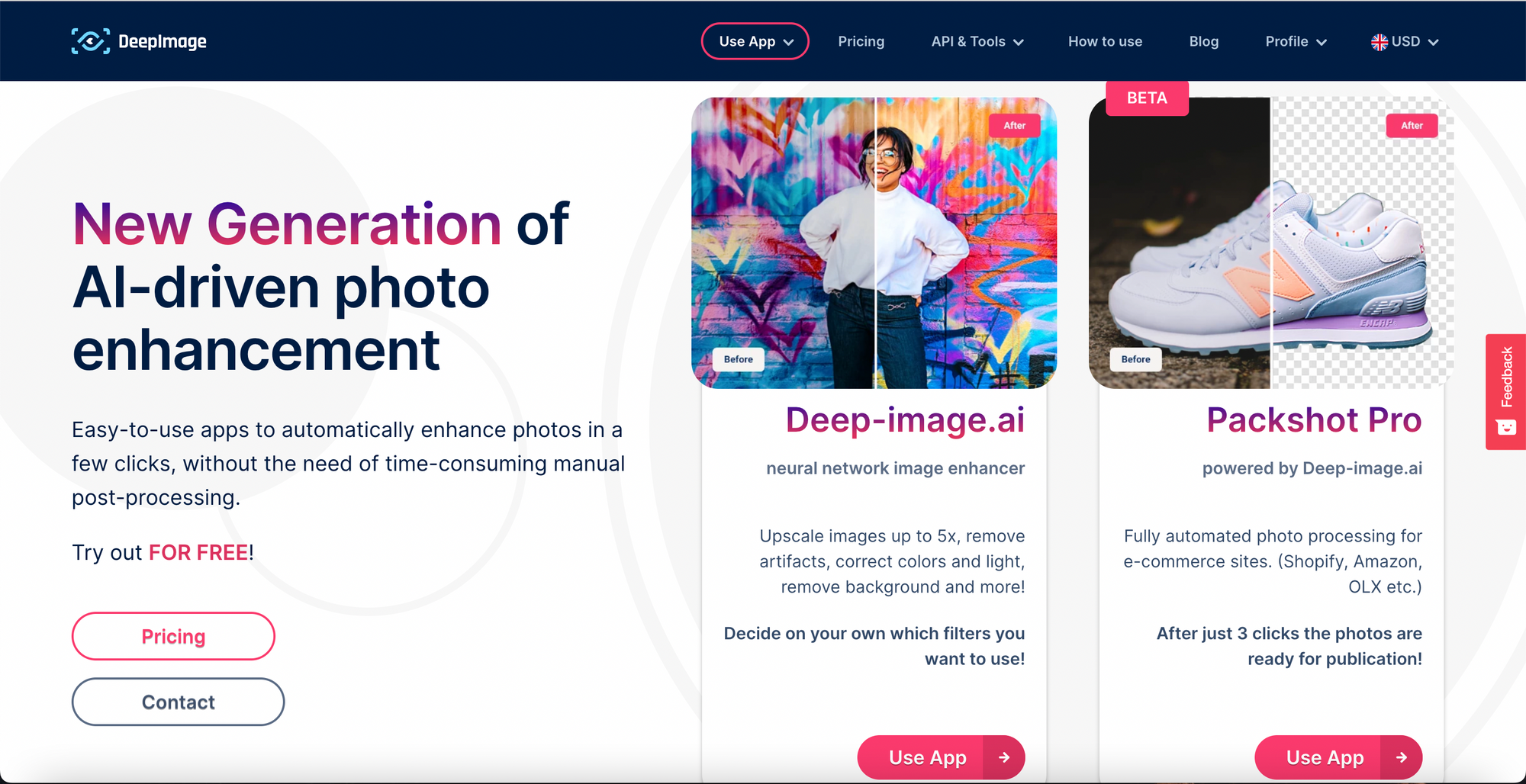 Conclusion
It's important to meet the photo requirements when selling items on Taobao. With AI-powered image processing, you can quickly and easily optimize your product photos for better visibility and increased conversions.
Following these 6 tips will ensure that your product images are optimized according to Taobao's guidelines and pass their automated AI photo enhancement system.
This way, you'll be able to maximize the potential of your product by showcasing it in its best light!