In a significant move within the e-commerce industry, Amazon India has recently implemented changes to its commission structure for sellers on its marketplace. These adjustments have resulted in a commission increase of up to 9%, drawing attention from industry observers.
While other e-commerce companies in India have been striving to reduce losses and improve profitability, Amazon has opted for higher referral rates across nearly all product categories.
Changes in Commission Rates and Logistics Support
Amazon India's commission adjustments primarily affect various product categories, with differing degrees of impact.
While commissions for cell phone accessories, including cases and screen protectors, experienced the maximum increase of 9%, other categories like luggage, pet accessories, and shoes saw a more modest rise of 2%.
Additionally, Amazon has also modified the fees associated with logistics support provided to sellers, leading to claims that Cloudtail India, the platform's largest seller, benefits from reduced charges.
The allegations surrounding Cloudtail India, an Amazon Asia and Catamaran Ventures joint venture backed by Infosys founder NR Narayan Murthy's personal investment fund, have yet to be substantiated. As of now, Amazon has not responded to detailed inquiries regarding these allegations.
Concerns Raised by Sellers and the All India Online Vendors Association
The All India Online Vendors Association (AIOVA) has expressed concerns over Amazon's decision-making process, accusing the company of not consulting sellers prior to implementing the revised rates.
A spokesperson from AIOVA highlighted that while changes in commissions may be unavoidable, Amazon appears to be disregarding sellers' perspectives when making policy changes. The lack of communication and consultation has raised eyebrows within the e-commerce community, as sellers voice their discontent.
Impact on Retailers and Consumer Costs
In addition to the commission adjustments, Amazon India has introduced revised rates for its Amazon Easy Ship logistics support. Under the new structure, a minimum fee is applied to items weighing at least 500 grams, with additional charges based on a multiple of the applicable price per 500 grams for items exceeding that threshold.
As a result, several retailers have passed on the increased costs to consumers, leading to a noticeable decline in orders. Some retailers have reported a drop in sales of up to 60%, signaling the potential challenges faced by sellers due to these changes.
Optimization of product image processing costs
This development coincides with the rise of artificial intelligence algorithms being utilized to optimize images, leading to cost reductions for image enhancement services like Deep-image.ai.
Deep-image.ai is a cutting-edge tool that leverages artificial intelligence to optimize and enhance product images. By utilizing advanced algorithms, Deep-image.ai helps sellers process their product images more efficiently and cost-effectively.
This innovative technology contributes to reducing the overall expenses associated with image enhancement services, enabling businesses to optimize their resources while maintaining the quality of their visual assets.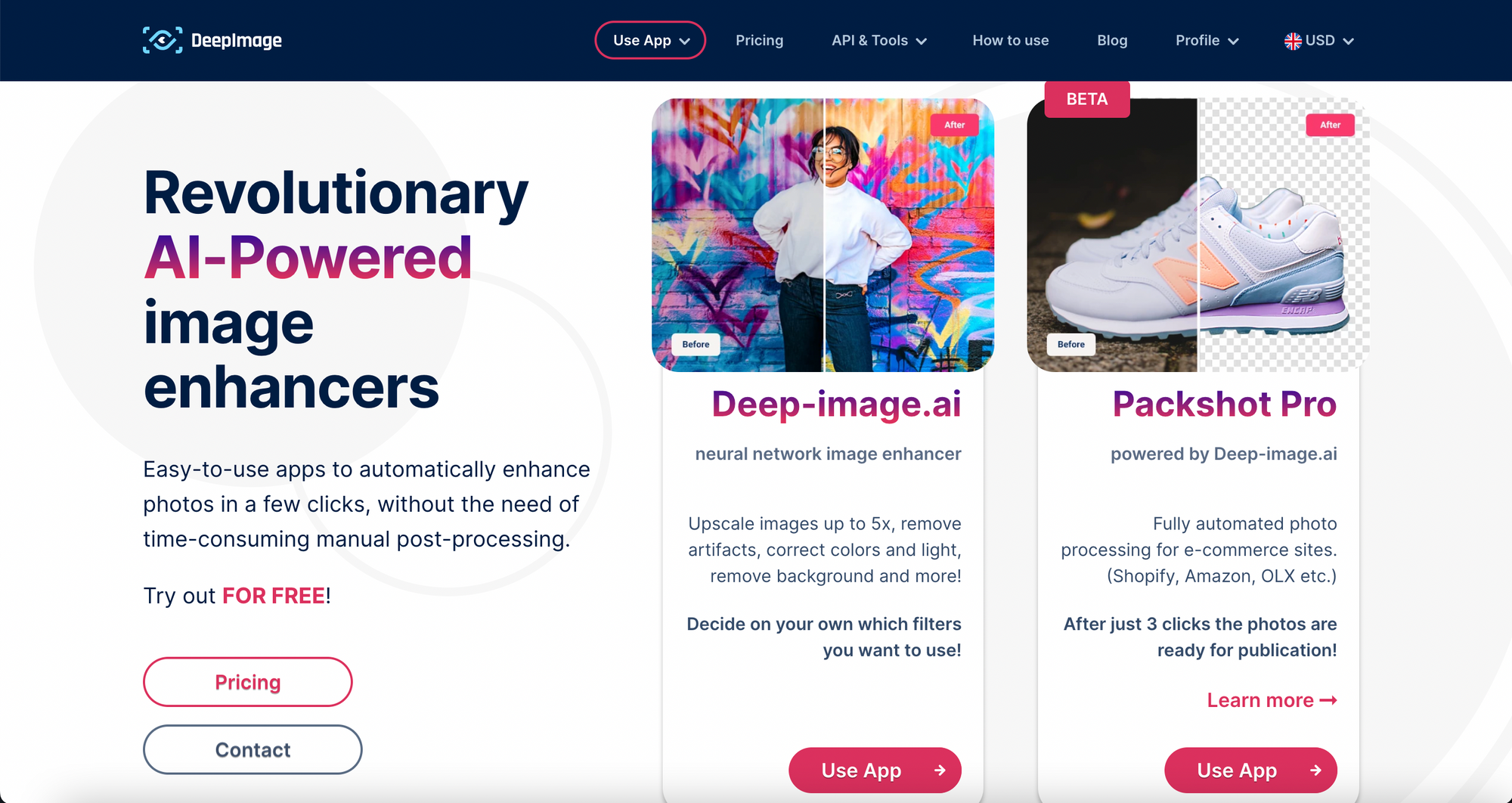 Conclusion
Despite the challenges posed by the revised commission structure and logistics support rates, Amazon remains optimistic about its prospects in the Indian market. The company projects that its Indian business will surpass Japan, Germany, and the UK, making it their largest foreign market.
However, Amazon faces formidable competition from local players such as Flipkart and Snapdeal in India's rapidly expanding e-commerce space. As the market continues to grow and evolve, the integration of AI-powered image optimization technologies like Deep-image.ai offers a promising opportunity for sellers to enhance their product visuals while reducing costs.
This can potentially help mitigate the impact of increased commissions and enable sellers to stay competitive in the evolving e-commerce landscape.