60% of Online Shoppers Say: A Good-Quality Photo Is The Most Important Factor in Online Sales. Without Good Product Photography your Business will Suffer.
As the online shopping revolution continues to grow, the good product photography is becoming increasingly important. A good quality photo can be the difference between making a sale and losing out on potential customers.
A study shows that 60% of online shoppers say a good-quality photo is the most important factor when deciding which product to buy. Product photography is not just about having a great-looking picture - it's about conveying the values and features of your product in an engaging way.
In this blog post, we will explore why having great product photography is essential for any business, as well as some tips and tricks you can use to get professional-looking photos every time.
Online sales are based on product photography
When it comes to online sales, the product photography is everything. In fact, according to a recent study, nearly 60% of online shoppers said that a good-quality photo is the most important factor in their decision to purchase a product.
This means that if your product photos are poor quality, you could lose out on many potential sales. So what makes a good product photo? Here are a few tips:
Use high-quality images: This should be obvious, but it's worth repeating. High-quality images will make your products look more appealing and professional.
Make sure the photos are well-lit: Poor lighting can make even the best products look bad. Make sure your photos are well-lit so potential customers can see all the details of your products.
Use multiple angles: Show your products from different angles so shoppers can get a good idea of what they look like from all sides.
Use close-ups: Close-up shots give potential customers a better idea of what they're buying. Show close-ups of any special features or details that you want to highlight.
Edit your photos: After you've taken your photos, take some time to edit them to make sure they look their best before you post them on your site or online store.
They should also be sized appropriately so that they are easy to view on a mobile device or computer screen.

A good product photo should be well-lit, focused, and show the product in its best light. It should be taken from a variety of angles to give potential customers a good idea of what the product looks like. The background should be simple and uncluttered so that the focus is on the product itself.
Common mistakes in product photography
Common mistakes in product photography

Despite the importance of good product photography, many businesses still make some common mistakes that can hurt their sales. Here are some of the most common mistakes:

1) Not using high-resolution images

In today's age of high-resolution screens and cameras, there's no excuse for not using high-resolution images on your website or online store. Low-resolution images look blurry and unprofessional and can turn potential customers away. Make sure to use images that are at least 1000px by 1000px for the best results.

2) Poor lighting

Poor lighting is one of the most common problems with product photos. If your photos are too dark or too bright, it can be hard for customers to see what you're selling. Natural light is always the best option for product photography, so try to take your photos near a window or outdoors if possible. If you have to use artificial light, make sure it's not too harsh or dim.

3) Not using a tripod

Using a tripod will help you take sharper, more professional-looking photos. If you don't have a tripod, try to find something else to rest your camera on - a table, a chair, or anything that will keep it steady. This will help you avoid blurry photos caused by camera shakes.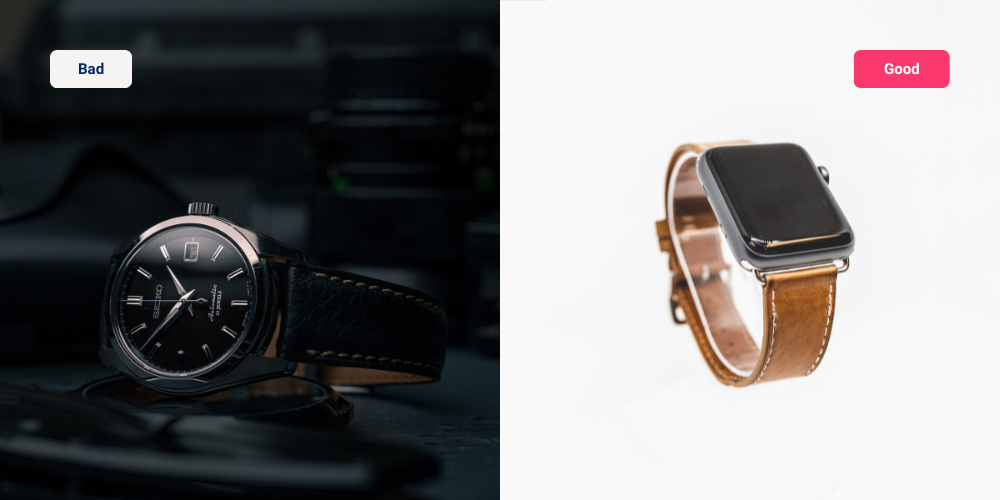 AI photo enhancer for product photography
If you're not using AI photo enhancers for your product photography, you're missing out. AI photo enhancers can help you take your product photos to the next level, making them more eye-catching and professional-looking.
There are a few different AI photo enhancers on the market, but we recommend using Deep-image.ai or Packshot Pro for e-commerce sellers. You can read more about them here:

- https://deep-image.ai/blog/1st-fully-automatic-ai-product-photo-enhancer-for-e-commerce-sellers/
- https://deep-image.ai/blog/deep-image-ai-filters-how-to-use-them/
Those applications use AI to automatically detect and correct imperfections in your photos, like noise, blurriness, and color casts. All you need to do is select the photos you want to enhance and let Deep-image.ai do its magic.
If you're not using AI photo enhancers for your product photography, you're missing out on a crucial tool that can help increase sales. So what are you waiting for? Start using AI photo enhancers today!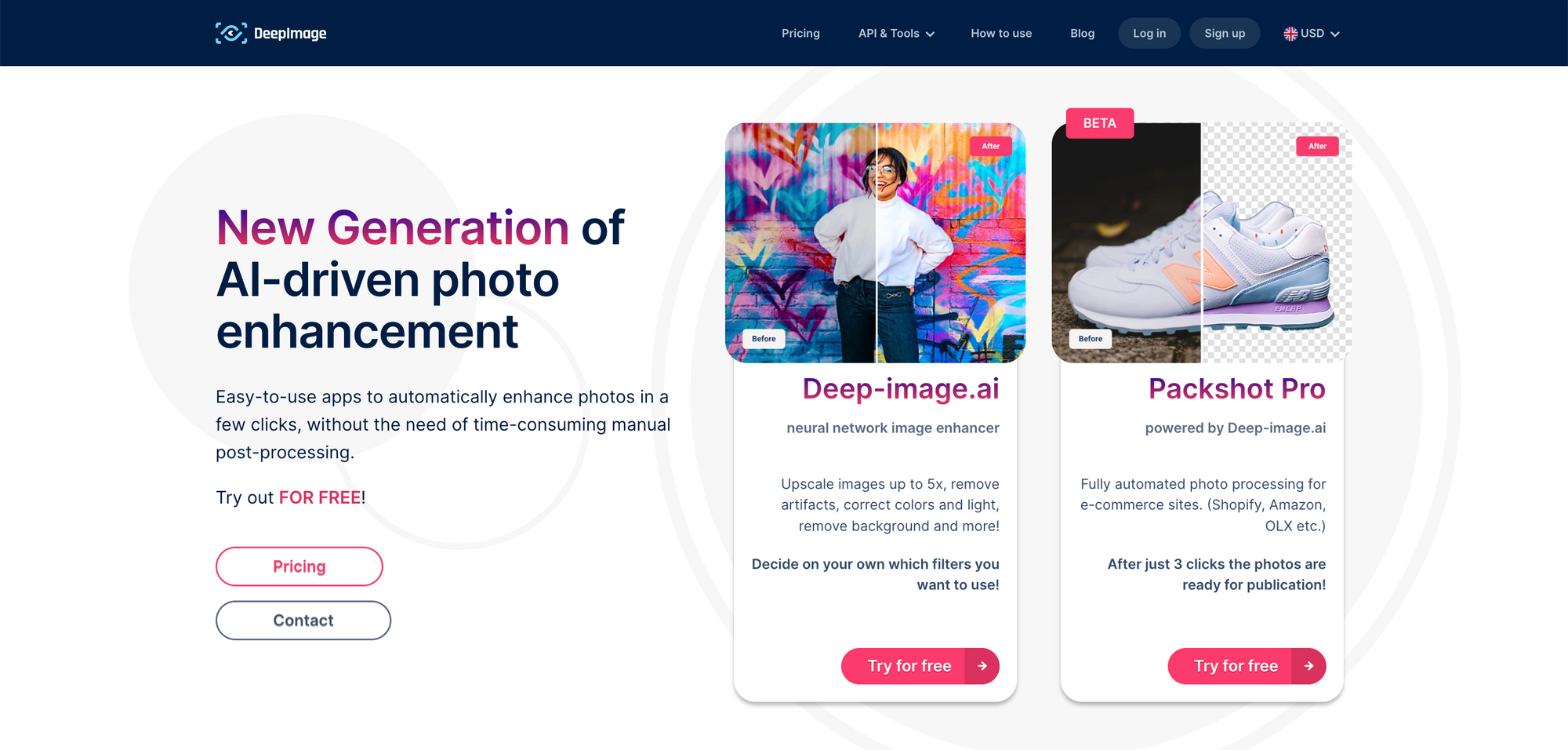 Conclusion
In conclusion, the product photography is an essential component for success in e-commerce. You will likely suffer from missed opportunities without good-quality photos that accurately depict your products.
Studies have shown that 60% of online shoppers believe a high-quality image of the product they consider purchasing is the most important factor influencing their buying decisions.
Investing in professional product photography will help ensure you get the maximum return on your investment and increase sales significantly.